In order to be able to present your property in the best possible way in the exposé, we create high-quality 360° tours in addition to pictures and videos and use modern 3D recording methods. This is what our photographers have to offer:
Experience
The professional presentation of your property by photo and video has a long tradition at Mr. Lodge. Already in 1997 the first apartments were presented with photos on the internet. Since 2002 videos are also part of the online exposés. Thanks to our many years of experience and the use of high-quality cameras and the newest technologies, you will receive an excellent presentation of your property.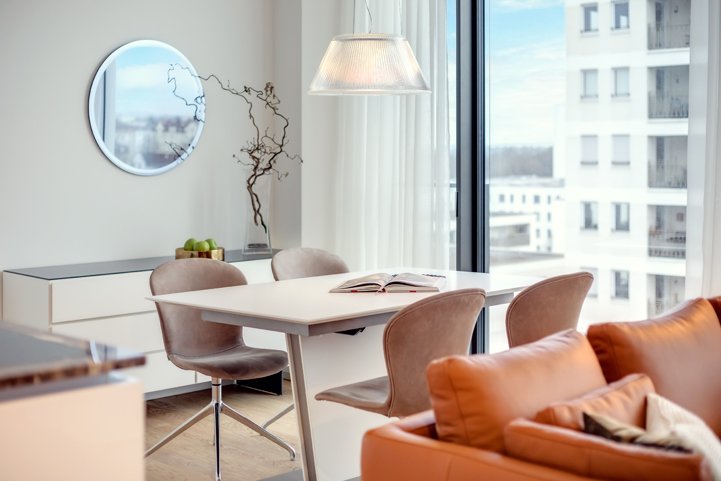 Speed
With professional photos of your property we already lay the foundation for your success. Using high-resolution pictures from an advantageous perspective, we present your property as a sought-after unique object that stands out from the crowd. The more expressive the exposé is, the faster a property can be placed on the market.
Innovation
Give potential buyers a high-quality insight into your premises with the best that advertising photography has to offer. Google Streetview or a virtual tour through a hotel already use interactive panoramic photos. Thus 3D-shots and 360° tours will likewise provide an authentic insight into your house or your apartment.
360 Degree Real Estate Photopraghy
High-quality 360° panoramic photos attract more attention in the search results on protals and thus improve the closing rate.
Potential buyers can recall memories online after a viewing or view details again in the virtual tour. You too can impress interested parties with a virtual immersion into your property!
For all apartments and houses we create a professional portfolio including a video tour. The photo and interior design team of Mr. Lodge, based in Munich, ensure an outstanding presentation.. The best presentation of your property - including online - is the key to an efficient brokerage.
Before the apartment can be photographed, it should be furnished as it is actually offered for sale. Therefore it is important that all personal items are removed from all rooms, including and especially shelves in the kitchen and in the bathroom. Ideally, you should have fresh towels laid out in the bathroom. This is important as this room is usually smaller and therefore details are more visible. Please also remove cleaning products. Of course the apartment should be tidy. This way nothing will prevent a proper presentation and the property can be sold as soon as possible.
You can find additional tips and ideas on our blog. The photo or video recordings usually last between 20 and 40 minutes, depending on the size of your property. These recordings are free of charge for our sales customers.
Please contact us:
---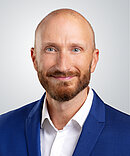 Please feel free to contact us with all questions concerning photography and the optimal presentation of your property.
Tel.: +49 89 340 823-81 | foto@mrlodge.de
Sascha Reicher
Head of Foto, Video and Web Development