2023
This year, one of Germany's leading business magazines, Capital, awarded us the coveted top marks in the categories of qualification, process quality, exposé, contract and service.
2021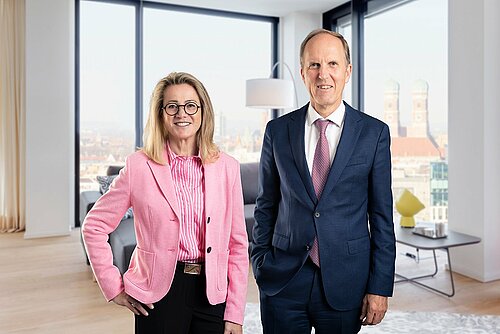 Mr. Lodge opens a branch in Rottach-Egern.
Photo: Branch manager Petra Berger with managing director Norbert Verbücheln.
2019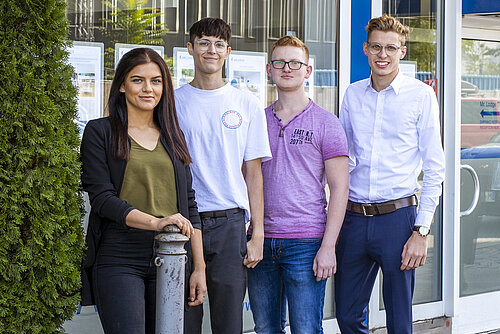 Training with Mr. Lodge: marketing communications trainee, photographer, IT system administration and real estate agent - Mr. Lodge employs over 80 people
2017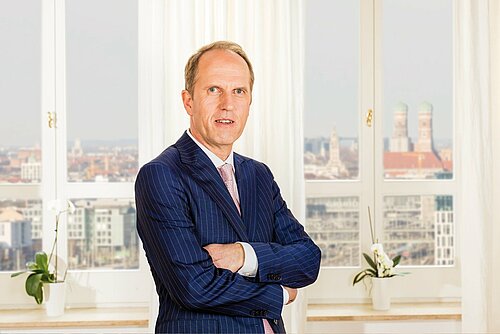 Norbert Verbücheln takes over the company management from Norbert Beerman, who is still active as a consultant.
2015
Mr. Lodge opens an additional office at Prinz-Ludwig-Str.7 and adds real estate sales to its portfolio.
2013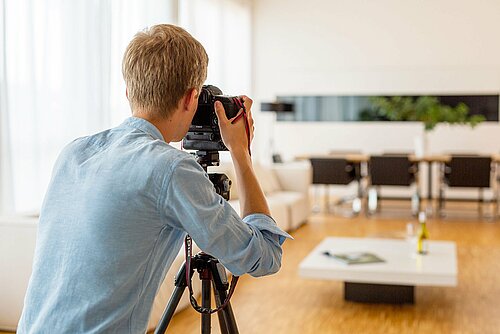 The photo/video/IT department moves into a newly opened Mr. Lodge office at Türkenstraße 11. Mr. Lodge employs over 60 staff members.
2011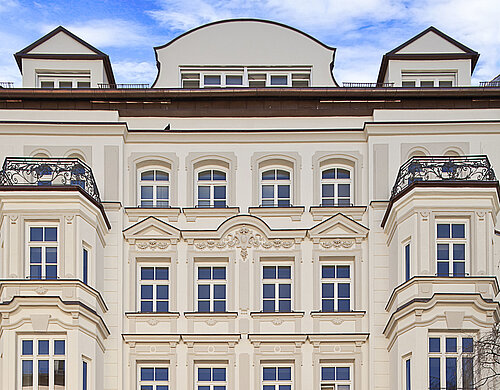 Opening of the office Prinz-Ludwig-Straße 7. The internet department, interior design, and technical support also move into the new office. Mr. Lodge has over 50 employees.
2009
Videos are mandatory for all new properties.
2005
Opening of the office Adalbertstraße 6 – interior design, technical service, photo/video service and administration.
2002
First videos of properties are shown online.
2000
Relocation to Barerstraße 32 with 8 employees.
1997
For the first time apartments are presented with pictures on the internet.
1996
Mr. Lodge - Furnished apartments in Munich is the first real estate company in Germany to present apartments on the Internet.
1996
Norbert Beermann´s real estate agency, with offices at Kaulbachstraße 61 and at the U-Bahn station "Universität" (university), takes over Mr. Lodge GmbH.
1995
Norbert Beermann´s real estate agency takes over temporary accommodation, Norbert Verbücheln Real Estate (since 1991), Leopoldstraße 96.
1992
Mr. Lodge GmbH is established by Helmut Strohmaier and Robert Schäfer as an agency for temporary accommodation. It emerges from the company "Mitwohnzentrale Kazmaierstraße / Ligsalzstraße", which has existed since 1988.