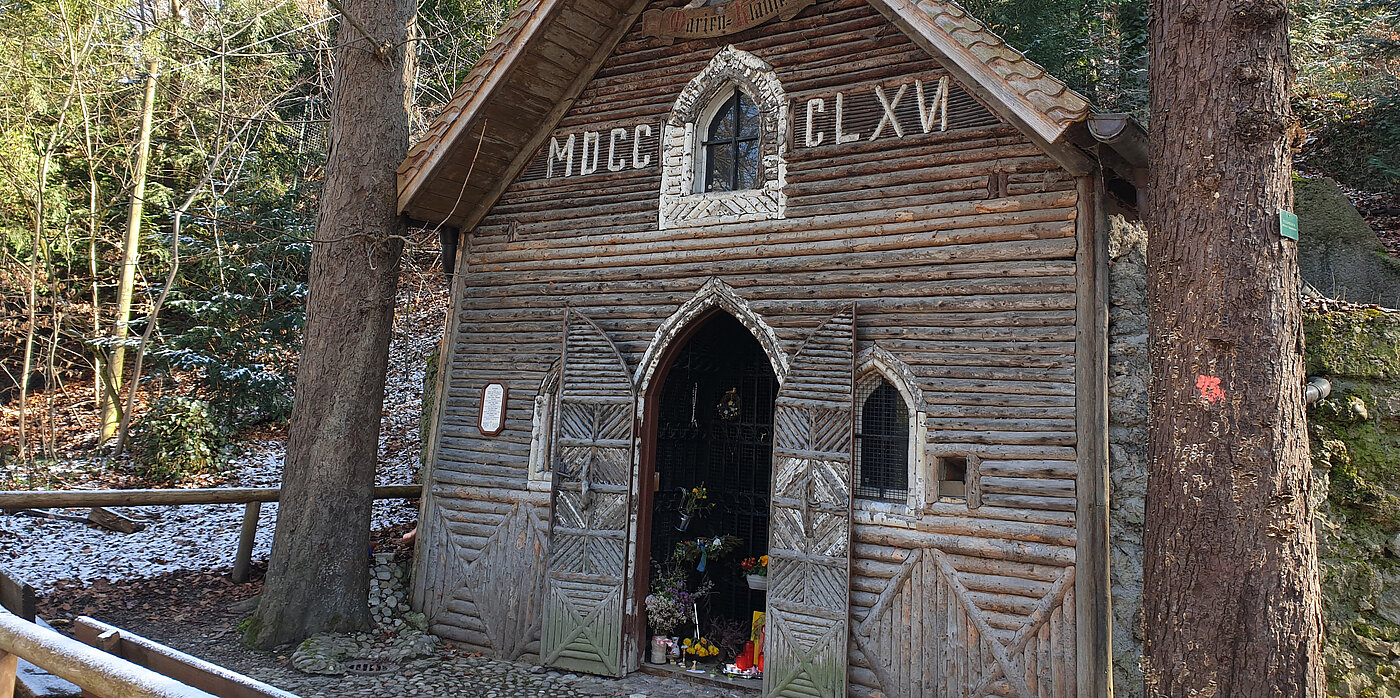 Harlaching - Großhesselohe
Visit two sites declared and listed as historic Bavarian landmarks and combine them with a nice walk along the Isar river. Start at the small Marienklause chapel built in 1866 by Martin Achleitner and explore the accompanying path of the crosses. Then take a stroll across the Marienklause-Bridge and enjoy the magnificent view over the Isar river. Continue south along the Isar river banks to the Großhesselohe water tower.
Obermenzing - Untermenzing
Enjoy the beautiful nature along the river Würm in western Munich and start a nice walk along the rushing creek at the Insel-Mühle.
Experience the nature reserve and stroll along the Würm south to Blutenburg Castle. A walk around the lakes of the castle alone is worth a visit, but there are also many historical sights to discover. The sculpture park, which originally began in the rooms of the castle, has been extended to the surrounding area. Thus, the Spanish stone cross is now located south of Blutenburg Palace. A large sculpture made of granite blocks stands on the western shore of the large lake, and one of now numerous memorials of the same design by the artist Hubertus von Pilgrim can be found directly on the lake. A monument to love can be admired in the forecourt of Blutenburg Castle.
Stroll along Maria-Theresia-Street and admire the great villas and beautiful houses, as well as the landscape of the Maximilians parc. At the end of the street, walk on to the Bogenhauser cemetery and discover the graves of many prominent people, actors and writers. Among others, Erich Kästner, Helmut Fischer, Felix Burda and Josef Schörghuber are laid to rest here.
Gleispark Baumkirchen - Berg am Laim
Visit the nature habitat in the east of Munich. Today, an extraordinary nature park is located on a shut-down railroad line. A 62,000 m² area is home to numerous protected animal species. In order to protect the welfare of these animals and not to damage nature, footbridges and viewing platforms were built for you to walk on.