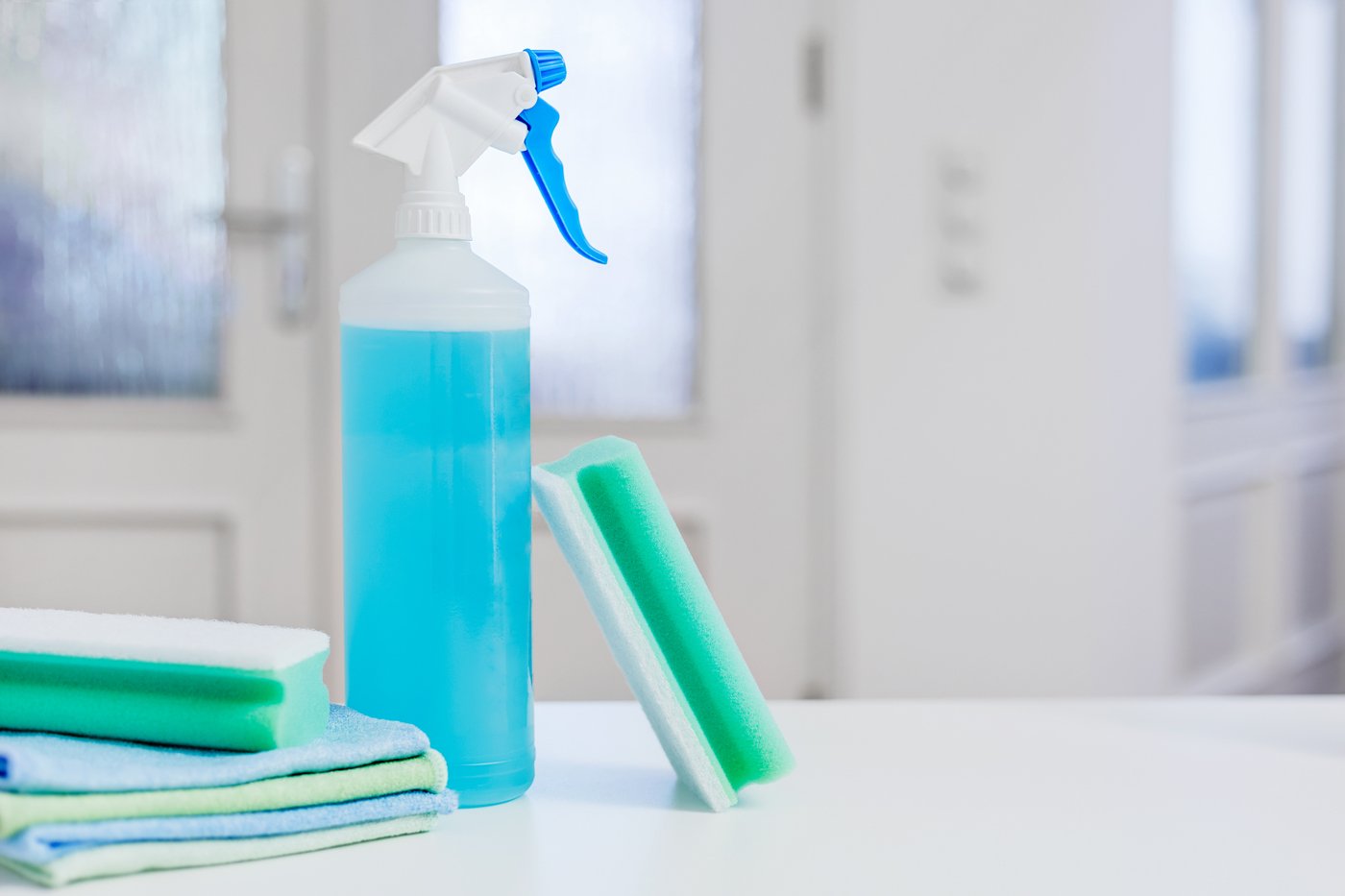 7 Tips for Cleaning and Maintenance of your Furnished Apartment
---
The following tips will help you keep your apartment spotlessly clean and properly maintained during your stay:
1. Decalcify your kitchen and bathroom
Since the water in Munich is very hard, it is recommended to use cleaning agents with limescale remover for cleaning the kitchen and bathroom. To prevent limescale stains from forming in the bathroom, a simple trick is to wipe the wet surfaces briefly with a towel – your bathroom will always look like new.
2.Use vinegar essence
Particularly heavily calcified areas should also be cleaned with vinegar essence. For an even better result use hot water with vinegar essence. Perlators on taps and electrical appliances such as coffee machines and electric kettles should de decalcified regularly with vinegar essence. Simply fill the appliance with water, add the descaler and switch it on. Do not forget to rinse with water afterwards.
3.Treat stainless steel with care
To avoid damaging the sensitive surface, do not use scratchy sponges, brushes or steel wool to clean the stainless steel, but rather use a microfiber cloth.
4.Use a ceran cooker scraper
Ceran surfaces may only be cleaned with water or a special cleaning agent. Ceran scrapers for burnt-in stains are available in household supply stores.
5.Do not forget to clean the oven
Ovens should be cleaned regularly with an oven cleaner. Clean the removable parts such as the baking tray and grill rack in hot water and leave the oven cleaner in the oven for some time before wiping it. Don't forget the rubber seal and the viewing window.
6.Clean the floors with the correct cleaning agents
Most floors can be cleaned with ordinary household cleaner. Marble and parquet floors, require additional special care products. If carpet floors get dirty or stained during the rental period, it is advisable to clean it with a carpet cleaner or hire a cleaning company to avoid permanent damage.
7.Avoid surface damage
Please note cleaning agents using acidic or the wrong cleaning agents can cause permanent surface damage to the furniture or the floors.
Here are our suggestions for suitable cleaning agents from various manufacturers.