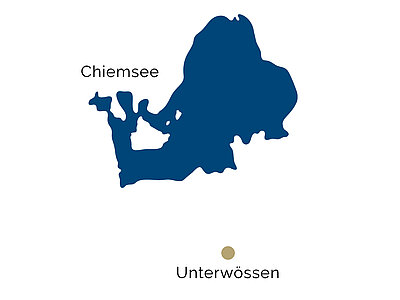 Apartments for rent in Unterwössen
---
Living in Unterwössen
The village belongs to the Upper Bavarian district of Traunstein, and is located southeast about 100 km from Munich and south of Lake Chiemsee. The origin of Unterwössen is first mentioned in documents in 1120 and it now has over 3,600 inhabitants.
| Munich Airport | Munich City Center |
| --- | --- |
| 134,0 km | 96,0 km |
Thanks to the close location to the German Alpine Road (B305), a good connection to Unterwössen and Oberwössen is guaranteed. The A8 freeway can be reached in 20 minutes. This puts Munich about 60 minutes away by car.
Surrounded by majestic peaks, picturesque alpine pastures and well-developed biking and hiking trails, the village of Unterwössen is a popular place to live and offers numerous leisure activities. The area is particularly popular with hikers and mountain bikers. Glider pilots and paragliders appreciate the surroundings very much as well.
The parish church of St. Martin from 1780 and the farmhouse on Hochgernweg, the only preserved farmhouse from the 17th century, are both culturally significant. There is also a small folk and natural history museum and an annual exhibition of wooden sculptures.
Similar residential areas can be found in Traunstein.
Unfurnished apartments can be found on Immoscout24 (unfortunately only in German language). The Immoscout24 app, is also available in English.
---
Photo galleries
4
Unterwössen
3
Traunstein
4
Brannenburg
Shopping
Supermarkets, beverage market, bakeries, garden center, sports and shoe store
Gastronomy
Café, pub, inns, grill house
Leisure
Theater club, hiking and mountain bike routes, ice hockey club, aviation group, golf club and more.