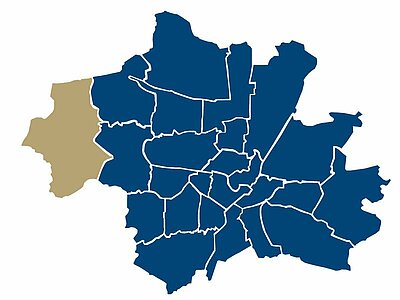 Living in Lochhausen
---
Apartments for rent and for sale
This small village is mostly surrounded by fields and farms. In Lochhausen, you will mainly find small detached and terraced houses with several nice apartments.
| To the center (Marienplatz) | To the central station | To the airport |
| --- | --- | --- |
| 18,0 km | 16,0 km | 40,0 km |
---
Rental offers in Munich-Lochhausen
---
Offers for sale in Munich-Lochhausen
The town forms a municipality with Aubing and Langwied. It is part of the oldest settlements in the region: first archaeological finds date back to the year 1500 B.C. In the middle ages its location along the salt street in direction to Augsburg made the town grow. In the 19th century the adjoing villages were incorporated and became part of Munich in 1942. The town's long and rich history can still be seen on historic monuments around the town's church, all of which are under preservation order. Nowaydays, Lochhausen is popular because of its quiet location and its good connection to Munich's city center: The S-Bahn station of the line S3 connects to city center, as well as other destinations in the metropolitan area.
In Lochhausen there are many small single-family houses and townhouses. The village forms together with Aubing and Langwied a community. Was there not the right offer here? Apartments and houses can also be found in Aubing, Pasing and Langwied.
Unfurnished apartments for rent can be found on Immoscout24 (unfortunately only in German language). The Immoscout24 app, is also available in English.
---
Photo galleries
4
Lochhausen
19
Aubing
24
Pasing
Shopping
Shops for convenience goods
Gastronomy
Virtually nonexistent
Leisure
Lots of green spaces